Web-Enable Any Software Using RASpro Cloud Platform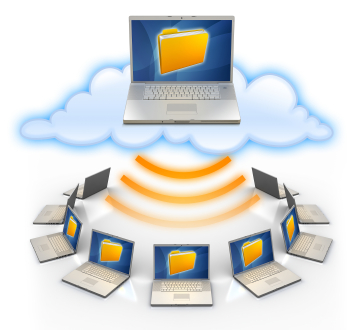 RASPro enables any stand alone application to be virtualized, centralized, and managed on the central application server and instantly delivered as a service to users anywhere on any device. The application runs on a central web server and is published over the corporate network or the Internet to remote devices such as terminals, PCs, workstations, notebooks, wireless devices, and systems configured with minimal memory.
RASPro is the best solution to be used where employees must be continuously provided at different locations access to your multiple applications. If you're looking for an easy, plug-and-play solution to Web-enable or publish your applications, then the logical choice is RASPro. It can improve the performance of your applications by up to a minimum of 10 times faster.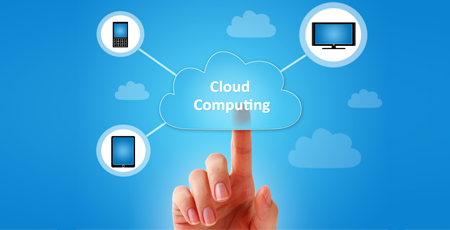 The Benefits of Web-Based Application Publishing is a reliable, fast and efficient way to publish applications while reducing the complexity and cost of enterprise computing. The application itself executes completely on the server, guaranteeing high application performance for all users, including those accessing over low-bandwidth connections.Even more surprising is how affordable all this can be.  It is the most economical way to roll out your established applications to any remote location.
A few benefits of RASPro Application Server
Host unlimited custom applications
Reduced hassles and licensing costs
Access from anywhere, on any device
Secure, Encrypted remote Connection
Instant access to applications on any platform
24x7x365 expert technical support
More flexibility and convenience
Maximum Performance & Scalability
Exclusive Data and network Security
Universal Printer to enable local printing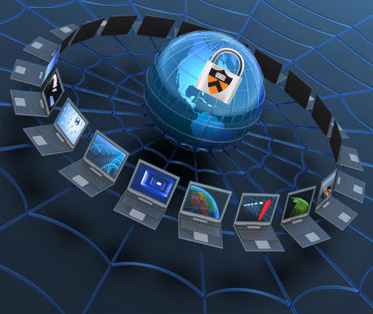 Data Security
We symmetrically encrypt and decrypt all your outgoing and incoming internet traffic before it's transmitted over the internet. This symmetric encryption - the Advanced Encryption Standard (AES) algorithm - uses a very fast block level algorithm to encrypt and decrypt your data. We utilize AES ciphers (unique session keys) with the largest key size available today. Both the encrypted data and the encrypted session key are encapsulated and sent over the internet. The connection interface creates a virtual encrypted "tunnel" which penetrates through the public internet to connect your computer and one of our secure remote application servers.
"ChoiceOne has built RASPro, an incredibly powerful cloud platform designed to support business-critical applications, so it's with great pride that we've integrated our accounting software on to it. Just to say- really good service so far looking forward to seeing you guys develop it. Our team was impressed with the performance of RASPro Platform and your great support as well."

- Kartik Parekh,

Mumbai
ChoiceOne - An ISO 9001 & 27001 Certified Company
ChoiceOne is a highly experienced IT Development and Cloud Solutions Company. Our consulting group offers valuable advice on online business strategy and other benefits in the use of information technology. We focus on superiority and provide custom solutions designed to help clients maximize their performance and reach key business goals.
Using information technology you can transform your business, and become more effective, reduce costs and maintain greater control over their operations. We have partnerships with major software houses in order to provide the highest-value opportunities, management of critical events and finally achieve the business transformation. We believe that a truly modern organization should be a synergistic convergence of the old and the new values.
ChoiceOne was formed around a vision; the vision that was generated from a dream; the dream of creating things that never were; desktop applications that can eventually be integrated together in one package to produce the best and most comprehensive user-experience possible. One of the focal points in ChoiceOne's envisioned road is to provide applications and utilities that others have failed to provide comprehensively, either for the lack of vision or interest.
We, at ChoiceOne, believe that a truly modern organization should be a synergistic convergence of the old and the new values. We strictly follow the ISO norms to maintain our Quality Management System (9001:2008) and Information Security Management System (27001:2013) to ensure confidentiality, integrity and availability of customer data.
Frequently Asked Questions
Can we deploy this platform on our own servers?

By all means. We will help you deploy and maintain your own servers. You need to arrange the recommended hardware.

What are the benefits of hosting on your servers?

24/7 managed and protected environment, top security, continuous data backup and 99.99% up time guarantee.

What is the costing and licensing pattern?

When hosted on our servers it will be annual subscription and when hosted on your servers it is one time cost.

Can we try before buying it?

By all means. Please send your demo request to support@choiceone.in with your requirement details.
Downloads
RASPro Brochure

This PDF document briefly explains on the technology, data security etc.

RASPro Presentation

This Power Point presentation gives visual idea on the architectural deployment.

ISO 9001:2008 Certificate

It ensures the management of business to consistently achieve customer satisfaction while standardizing and improving the processes.
Downloads
RASPro Purpose

This PDF document discusses the purpose of RASPro platform and its benefits.

ISO 27001:2013 Certificate

It is a systematic approach, to establish, implement, operate, monitor, review, maintain, and improve information/data security.
ChoiceOne Dynamic e-Solutions Private Limited
Level 1, The Midtown Plaza, Road No.1, Banjara Hills, Hyderabad 500 033, TS, India.
Phone: 040 4433 4433 | Fax: 040 6717 3002 E -mail: info@choiceone.in